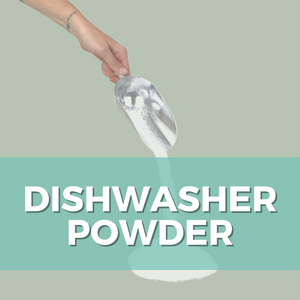 Qty 1 = 1 oz. All online orders and pre-orders will be packed in a paper bag.
For dishes so clean you can eat off of them, how about cutting out all the creepy chemicals? Most dishwasher detergents are made up of alkylbenzenesulfonates… that's a real word, we didn't make it up. 
This dishwasher powder is fully biodegradable and has been designed to be compatible with any dishwasher model, mode setting, or dish load. 
For best results use two tablespoons per load of dishes.
Packaging: bulk
Ingredients: sodium carbonate, sodium bicarbonate, citric acid, sodium percarbonate, sodium metasilicate, sodium gluconate, sodium chloride
Packaged in: Rogersville, MO