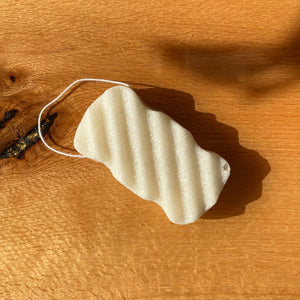 Looking for soft, gentle exfoliation for your whole body? Konjac sponges are here for you.
Made from 100% plant materials, Konjac sponges have been used in Asia for centuries. Some sources state that konjac sponges were historically used to cleanse babies because of how gentle they are.
Grab this squishy body sponge in place of a shower poof, wet, and lather it up for a luxurious shower experience.  
Packaging: None
Materials: Konjac sponge
Made in: