Four Tips for a More Sustainable Halloween Costume
It's undeniable: playing dress up is fun! So it's no wonder so many people jump at the opportunity to become someone, or something, else for the day when Halloween rolls around. 
The thing that I find spookiest about these Halloween costumes, though, is what they're made of and how quickly they get tossed aside. 
Not only are most ready-made costumes polyester fabric, but often everything from the wigs to the accessories are in some way plastic. When these costumes get discarded, all that plastic heads straight for the landfill.
While I couldn't find any studies specific to the US, a study conducted in the UK estimated that approximately 7 million costumes are thrown out each year, totaling an approximate 2,000 tons of plastic entering landfills. With a population nearly 5 times the size of the UK I can only imagine what that number must look like in the US.
But that is not to say that you shouldn't dress up! Instead of surfing Amazon or the costume shop for this year's ghoulish disguise here are 4 ways to make your Halloween costume more sustainable:
1. Raid your (and your friends') closets!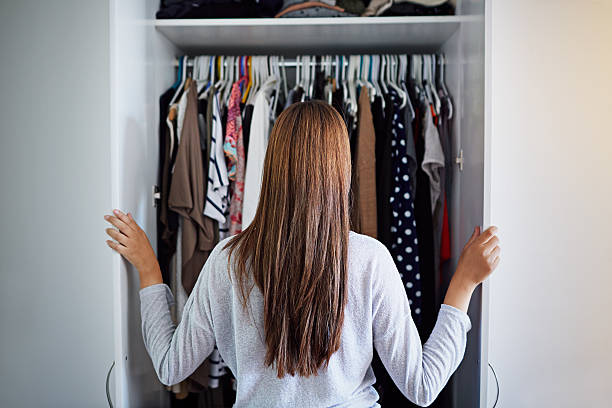 Maybe you've got costumes from previous years that can be tweaked and revitalized. Maybe you've always secretly loved your friend's Cheshire Cat costume that she wore three years ago and hasn't touched again. Maybe you've got a cosplayer, or theatrical friend in your life who has some wigs and costume-y clothing on hand to lend you. If you're looking for something specific try putting out the call to your neighborhood Buy Nothing group (sure to be a treasure trove!)
It's always a good idea to see what kinds of options you have already at your disposal before you prance off to find something new. 
2. See if there are any costume swaps happening in your area
If you find your closet and your friend's closets lacking in inspiring pieces, and you have costumes that you want to retire, try to find a costume swap! Think of it as the neighborhood extension of raiding your friends' closet.
If you're looking for a costume swap in Philadelphia, we will be hosting one at the shop on Sunday October 9 from 1 pm - 4 pm! Here's how it works:
On the day of the event bring your clean and gently used costumes with you to the swap. Wigs and accessories are welcome ;)

Collect a token for each item that you bring in

Exchange your tokens 1:1 for other items from the swap for this year's costume.

If you're not interested in taking part in the exchange but would like to donate your costumes you may bring them any day leading up to the swap. If you will be participating please hold on to them until the day of.
We are collecting costumes for both adults and children, so bring the kiddos and find costumes for the whole family!
Any costumes not claimed by the end of the swap will find new homes in theater departments of local schools, or organizations in need. 
Click
here
to see our in-store events calendar.
3. Check your local thrift stores for decorations and costumes
Here in Philly we have so many great thrift and vintage stores that are a treasure trove for costumes. Not only do they have an impressive array of everyday clothes that may suit your needs, but a lot of them have a stockpile of decorations and costumes that they bring out just for the holiday.   
4. Get crafty!
If you've got the time and the creativity, try your hand at making a costume! 
You don't have to be a great sewist to make a costume (anyone who's ever watched RuPaul's drag race knows that you can get a lot done with a hot glue gun), and depending on what you want fabric doesn't even need to enter the equation at all! Cardboard, paper, and paints are all great materials to use if the thought of making something out of fabric sends your
heart racing. 
If you are someone who has sewing skills and you want to put them to the test, check out the super duper cheap patterns at the
Resource Exchange
(http://www.theresourceexchange.org/) and
Thunderbird Salvage
. You can probably even find the fabric and notions needed to make it right there, or you can check out
FabScrap
for more salvaged fashion fabric.  
Now go out and enjoy that brisk fall air in your responsibly sourced costume! If you want to show off the fruits of your labor to us, be sure to tag us (@rays_reusables) in your social posts, we would love to see what you come up with!