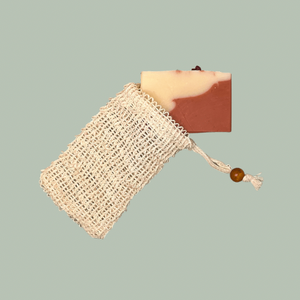 Got a little tiny piece of soap that you can't get to stick to your next bar? Just want some gentle exfoliation?
This soap extender not only gives you a little pouch to use up every tiny bit of soap and exfoliates you, but it can also help your bar dry more between uses since you can hang it!
Want to pair it with a bar of soap? Check out our vegan bar soap and our repurposed tallow bar soap. 
Packaging: None
Material: sisal fiber, derived from the agave plant
Made in: China