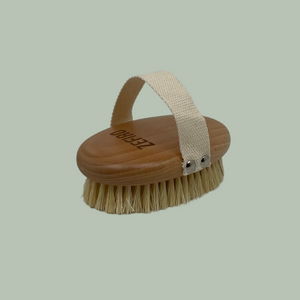 Upgrade your self care routine with this compostable dry/wet brush!
Are you looking for a replacement for your average loofa? Do you exfoliate as part of your self care routine? Are you hoping to increase your circulation and lymph flow? Look no further!
This eco-friendly compostable dry/wet brush features tough bristles that really remove dead skin, in addition to increasing overall circulation in your body. It also is a beautiful addition to any shower or bathroom. And who doesn't love a gorgeous bathroom!
Packaging: N/A
Care Instructions: hang brush until dry, or store bristle side down
Materials: FSC certified beechwood from Germany, natural sisal bristles, metal pins (remove before composting at end of life)
Made in: China